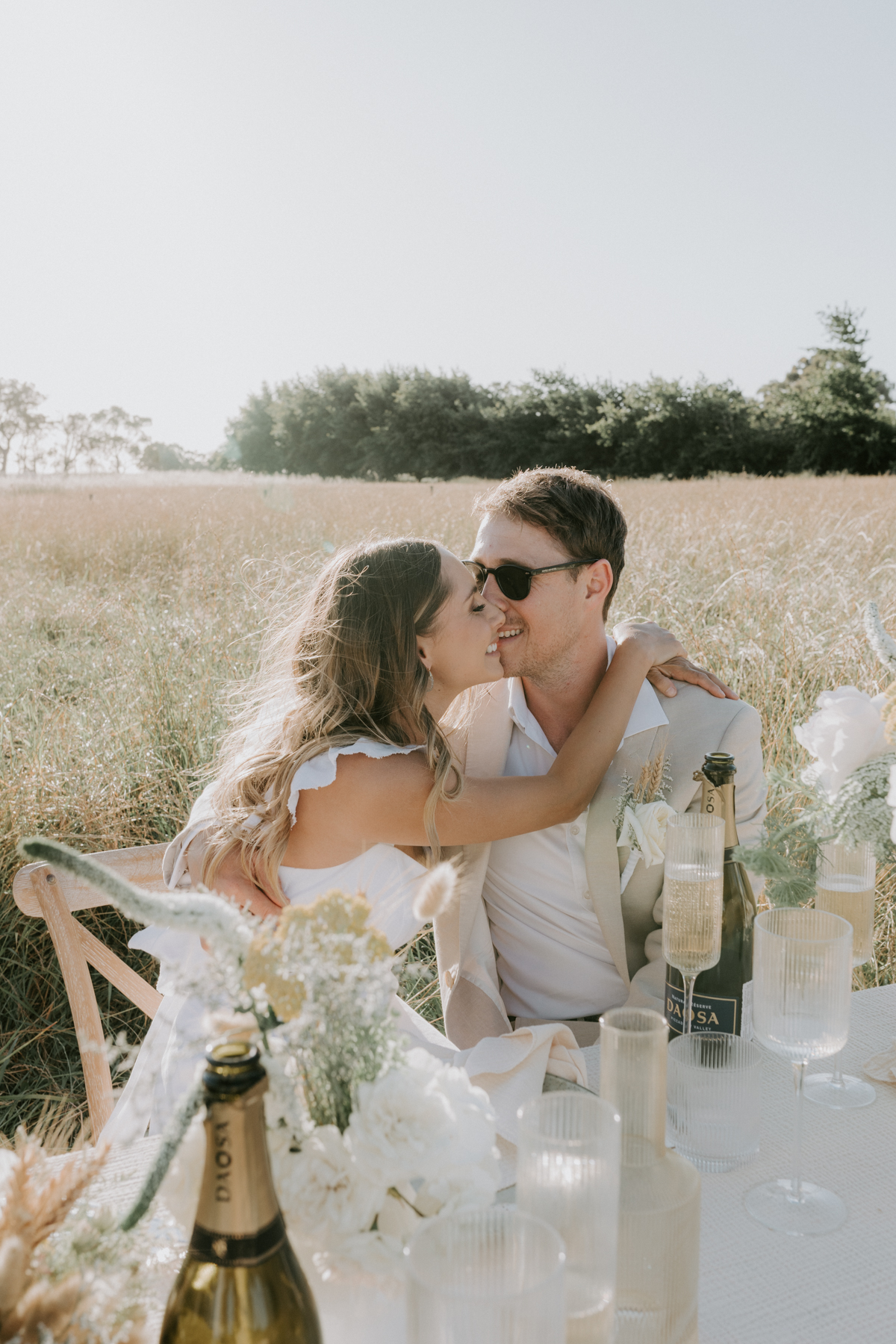 Are you thinking about having a beautiful romantic Adelaide Wedding? Then look no further.
If you're planning an outdoors wedding with earthy colours and a dreamy setting we've got you covered.
Together with the most spontaneous, reliable and creative team we've created a Wedding in Adelaide Inspiration in the hayfields.
A slight wind created motion of waves in the field and made the tablecloth dance slowly. The most romantic and dreamiest table setting was the perfect backdrop for our romantic inspiration. A huge thank you for everybody involved.
Julie and Uwe contacted me to create a beautiful romantic photoshoot with them whilst they visited Adelaide! The magic photographs they took, left me speechless! They are not only lovely, but risk takers and I can't wait to work with them again! X

Georgie Boyd, Founder of GR Events
The magical team, that made our inspirational Wedding in Adelaide session so special:
Styling and coordination @grevents_
Photography @thesantoros
Flowers @thebloomistadelaide
Decor @whitemarquee
Furniture @festivalhire
Wine @daosa_sparkling
Bridal gown @calchebridal
Suit @josephuzumcu
Hair and Make up @Ashleamunn.hair.makeup