WHAT IT'S LIKE TO WORK WITH US
"We have found a perfect match. From the moment we first met them, we knew we were in good hands, and they exceeded all our expectations."
- Caroline and Antoine
REDEFINING CREATIVE EXCELLENCE
Wedding photography should authentically capture the day's magic, style, and natural emotions.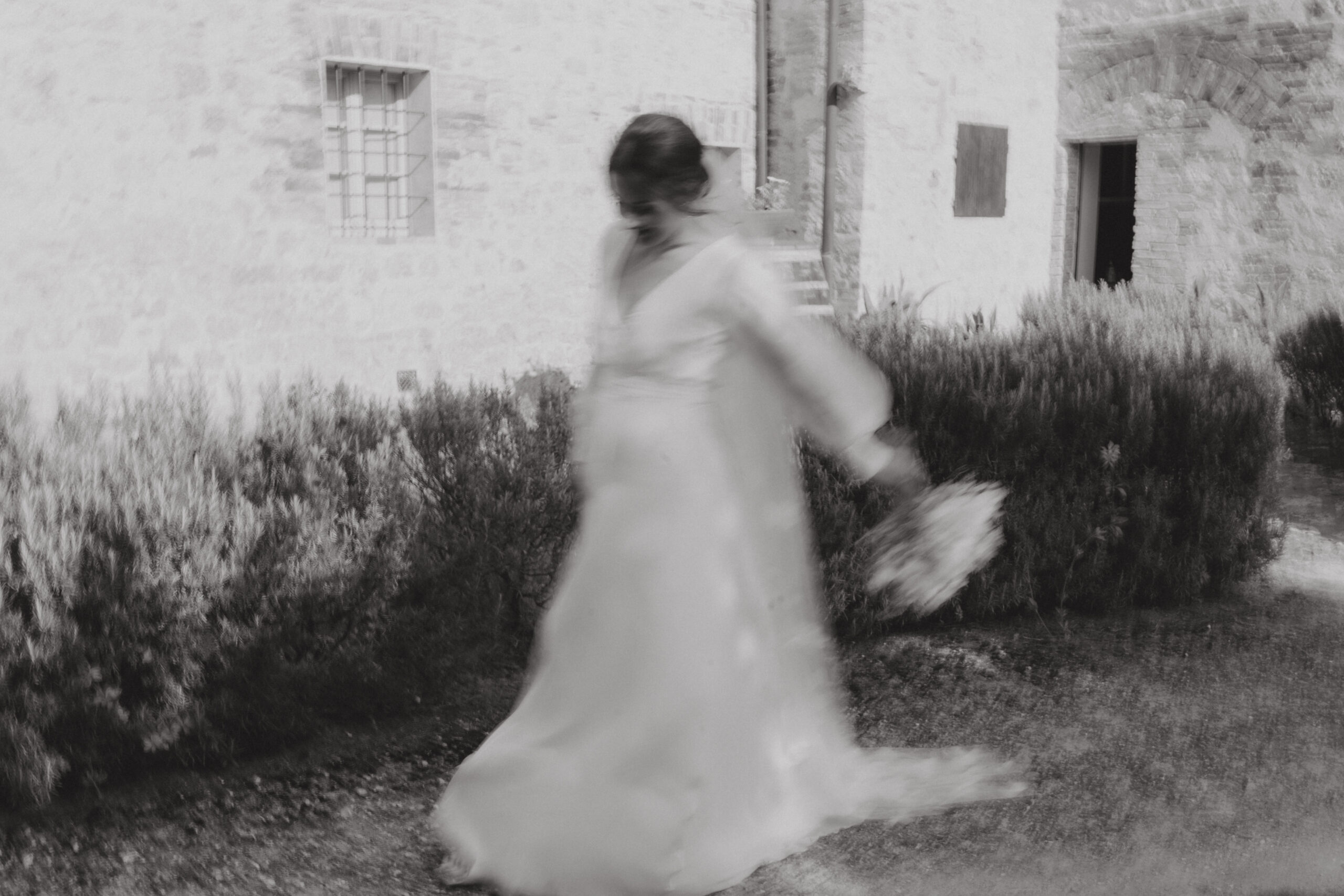 Our visual storytelling is expressive and evocative, showcasing the pleasure, love, and excitement of the celebrations in a genuine, beautiful, and authentic manner.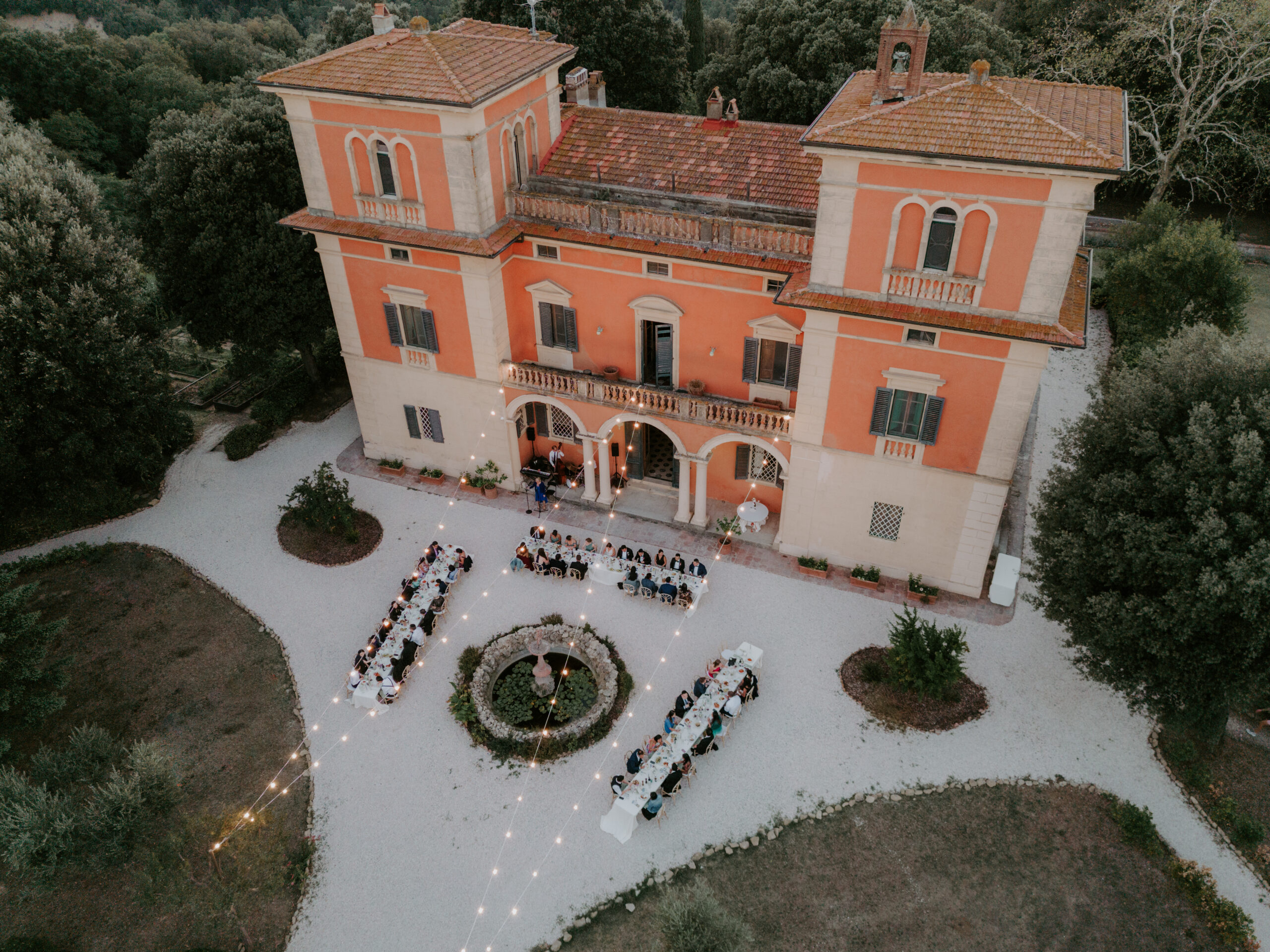 We are there to observe and capture the legacy of your wedding.
Our way of working is like a warm hug - full of love and passion. We create a safe space that makes art happen and that's what makes us unique. But don't just take our word for it - check out what our past couples have said about us below!

To make it fair for everyone, we work on a first come, first serve basis. Once you have decided on the details, we would be happy to reserve your spot with a signed contract and just a 50% deposit. So don't wait, get in touch with us as soon as you have a set date & location.

We love working with couples who have a unique vision for their special day. To make sure we can bring that vision to life just as you've imagined it, we don't offer standardized wedding packages. Before we get started on planning, we'd love to hear all about your ideas for your big day. Our wedding packages for the 2024 season start at 5900€. If you're interested in learning more about what we can offer, please don't hesitate to reach out! We can't wait to hear from you!

To achieve this elevated and authentic style of wedding photography, we take the time to get to know each couple and understand your specific goals. We respect your time, so we will get to know your needs and expectations on your terms. We limit our workload so we can commit to you and your vision. Once you have a date, contact us.

Every customer proposal is carefully suited to your specific requirements. That's why you won't find standardised packages and price lists. Tell us about your ideas & dreams by emailing us or filling out our contact form.

We've made everything available online, from contracts and payments (and yes, we accept credit cards) to questionnaires. Our main goal is to make things as easy as possible for you.

In the run-up to the event, we stay connected with you and continue to collaborate with your wedding planner. Share any ideas or expectations for your day's photography or cinematic capture.

Planning a wedding can be overwhelming. That's why you will receive our Wedding Journal upon booking—60 pages packed with helpful information, tips and tricks to navigate those sometimes-stressful planning stages.

On the wedding day, we tackle each occasion with originality, passion, and energy. We always attempt to capture the magic of the experience beautifully and authentically to the couple's vision: 1. We arrive at your destination early to scope out locations and understand the lighting. 2. We stay all day to tell your story, from getting ready to first looks to last dances. 3. We can capture moments from the excitement-filled day before or the blissful day after.

2 Angles = More Memories. You will benefit from two unique perspectives and talents for an exceptional stylised record of your day.

Secret Sauce for Great Photos

The images with the most significant emotional impact are the ones in which you have been photographed entirely unnoticed. Your job? Be present. Hug harder, laugh louder, smile wider and party longer. The day's joy will radiate from you; our wedding photography captures it forever.

Postproduction & Delivery

Now it's time to finesse and finetune. We make your memories available in a secure and private online gallery and send a minimum of 500 expertly edited images after 4-6 weeks. But, sometimes, our passion gets ahead of us, and we can't help but send more. We curate a collection of selected images that tell the story of your day aesthetically and authentically.

We would love to help you preserve the beautiful memories of your big day through our Wedding Albums and Print Shop services! Whether you keep your albums on a bookshelf or display your prints in beautiful frames around your home, these tactile memories can serve as powerful reminders of the love and joy you experienced on your wedding day.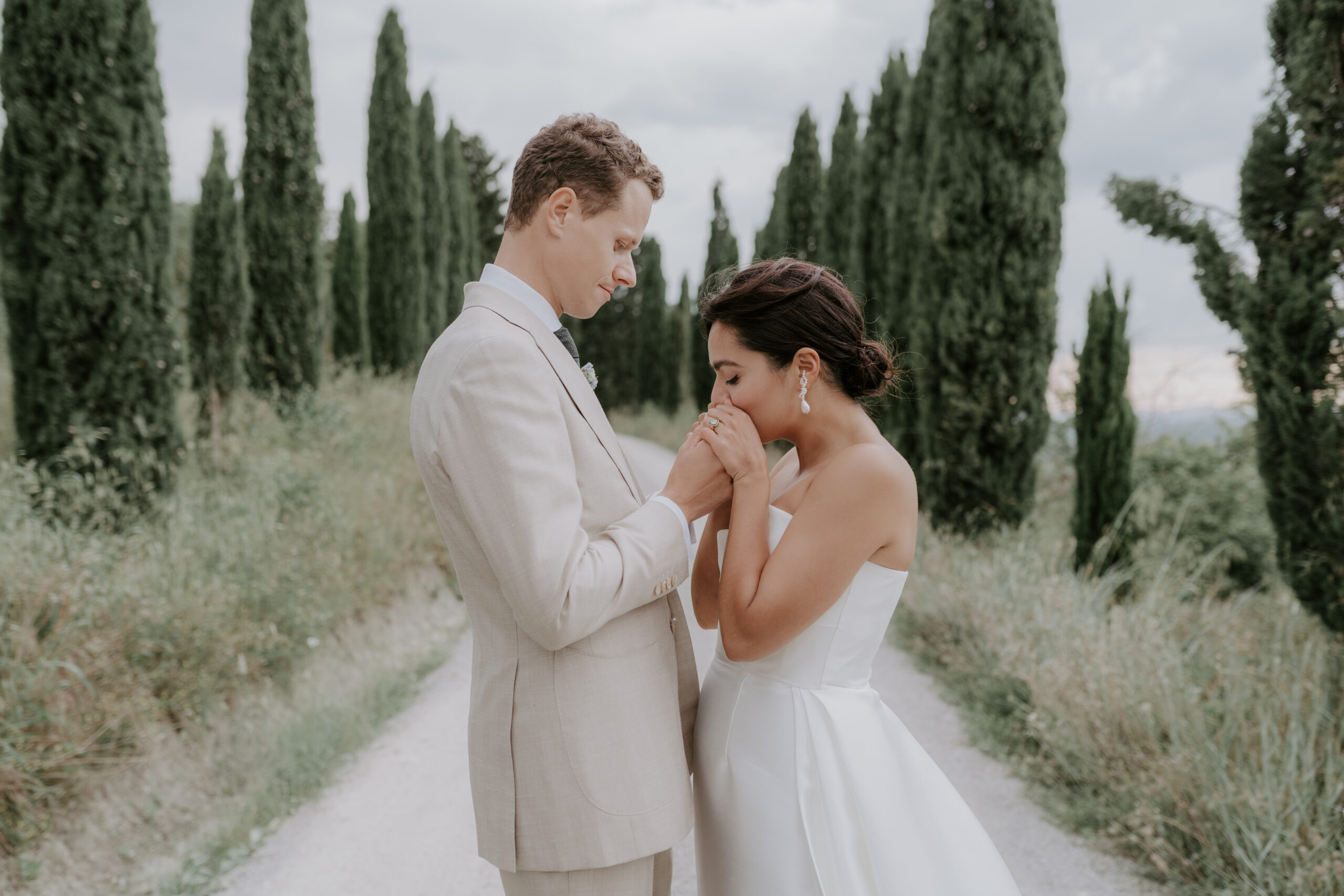 When you choose The Santoros, you're choosing wedding creatives who are as passionate about your wedding as you are.
"It's really incredible to look through The Santoros' photo album after the wedding and find moments that reflect the entire wedding as if it were live! While looking at it, your pulse races because all the beautiful moments have been captured and you get the feeling that the wedding was yesterday."
"They managed to capture every important moment, every emotion, and every detail, all while blending in with our guests, allowing us all to enjoy the day and the celebrations fully. We wholeheartedly recommend Julie & Uwe to any couple looking to capture their wedding day in the most stunning way possible, they are not only exceptionally talented but also genuinely caring."
"When we saw the film, we both said - this couldn't be more "us"! All photos are absolutely incredible, with a touch of their own unique artistic style. They managed to capture the mood and our personalities so perfectly, we still can't quite get over it. We will be shouting about their incredible work to all our friends and family for a while to come!"
Capturing the moment you will cherish forever.