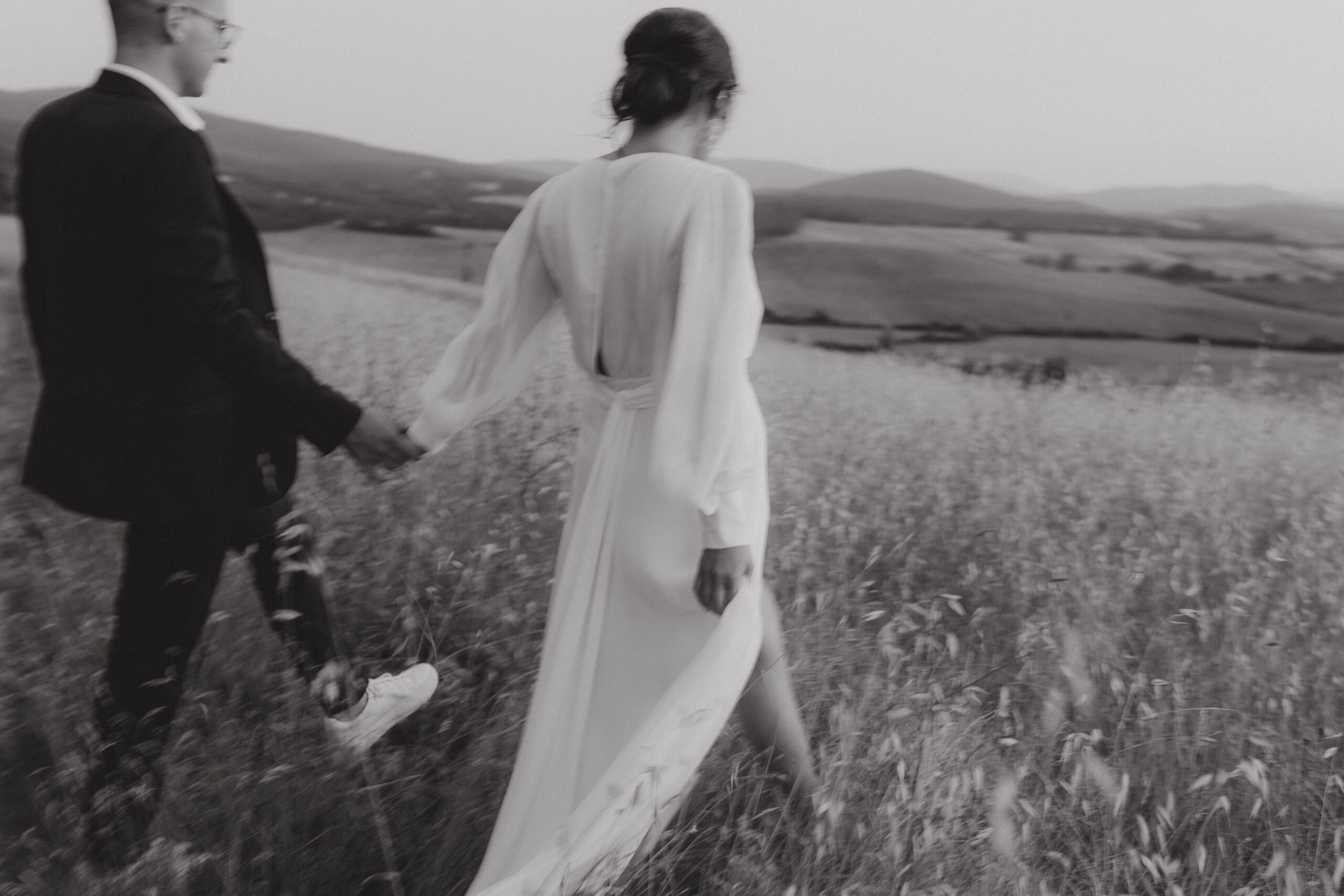 Relais Castel Bigozzi is one place you don't want to miss when visiting Chianti, Italy or possibly having a wonderful Siena Wedding! This stunning medieval fortress offers breathtaking views of the Tuscan countryside, making it an amazing holiday destination. The castle has been perfectly preserved to maintain its original charm, while providing visitors with all the modern amenities they need for a comfortable stay. Originally built in the 900s, the castle is a great starting point to explore Tuscany, including the beautiful city of Siena. With a restaurant and bar, guests can enjoy delicious Italian cuisine with fresh local ingredients, fine wines, and other services to make their stay unforgettable. The castle's atmosphere, history, and location make it a unique destination for anyone looking to experience Italy's rich cultural heritage.
It was impossible not to feel the love in the air at this emotional Siena Wedding
Caroline and Antoine's wedding in the Italian countryside was such a beautiful and emotional event! It was impossible not to feel the love in the air, and guests couldn't help but shed tears of happiness alongside the happy couple. The little chapel where they exchanged vows was absolutely stunning, and it was heartwarming to see them stealing sweet glances all day long. The table setting was beyond stunning, with wildflowers adding a touch of elegance and the serene olive groves providing the perfect backdrop. As the night fell and music filled the air, it was clear that this was a wedding that nobody would forget anytime soon. The joyous party vibe was infectious and left everyone feeling happy and filled with love.
Photo & Video: The Santoros
Location: Relais Castel Bigozzi