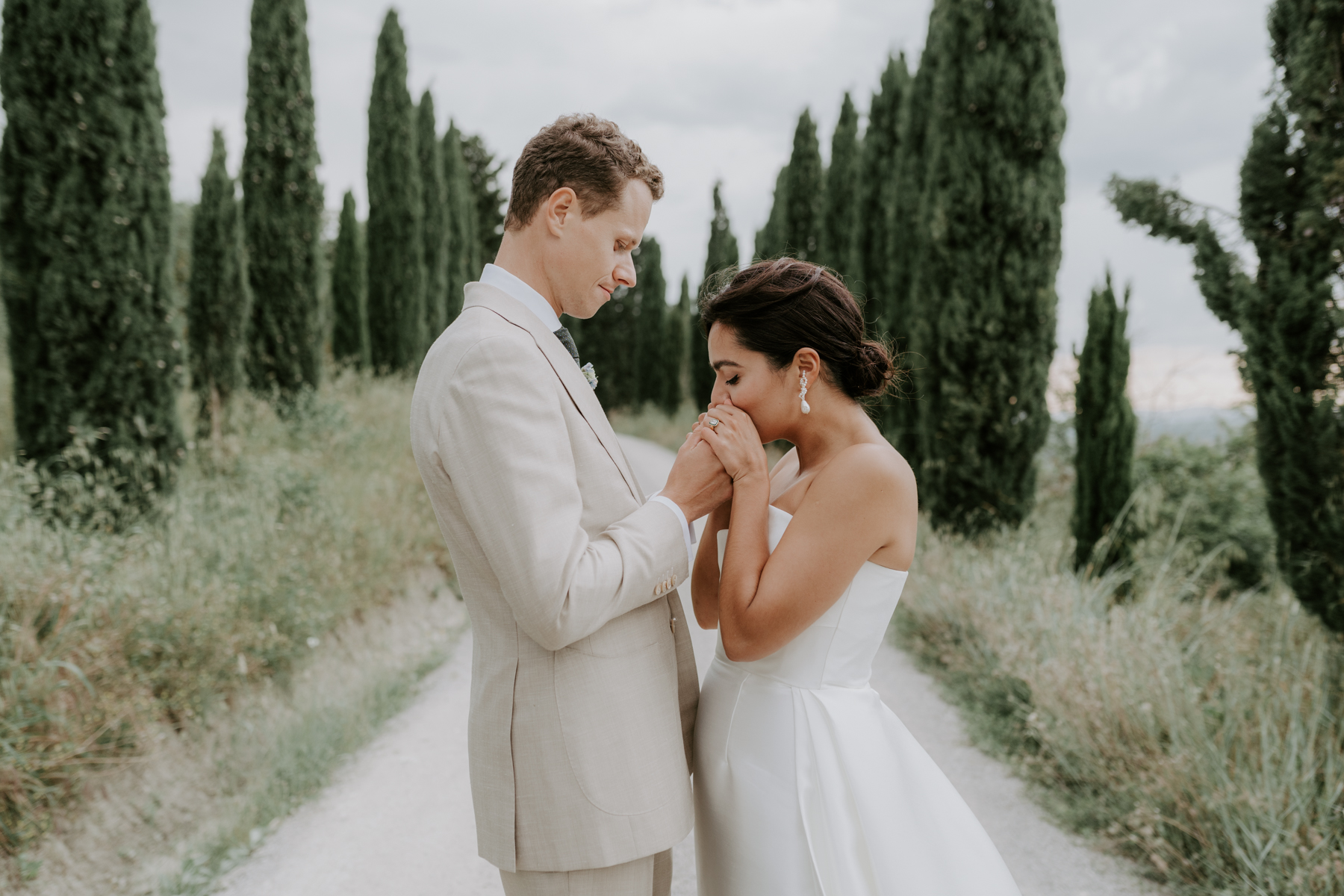 The Lazy Olive is a rustic paradise nestled in the heart of the beautiful Tuscan countryside. This country villa and organic farm-to-table restaurant offer a delightful escape from the hustle and bustle of city life. It boasts a picturesque setting surrounded by olive groves and vineyards, where guests can explore and appreciate the natural beauty of Tuscany.
Rolling hills, covered in lush greens and surrounded by flower beds in full bloom
Picturesque corners are everywhere for a one-of-a-kind Lazy Olive Wedding, encouraging your wedding guests to stop and take in the beauty of their surroundings. The light on top of everything else is particularly beautiful, especially from a photographer's point of view, creating perfect conditions to capture stunning images of the scenery.
The Lazy Olive was the perfect venue for Aylar & Daniel's destination wedding.
The couple, who are both well-traveled and deeply romantic, chose this spot to create an unforgettable experience with their family and friends. It was a day filled with so many emotions, words cannot even begin to describe it. Seeing the couple surrounded by their closest ones was a true testament to the power of love and companionship.
We must say, it was a genuine delight to witness their love and the excitement that filled the air throughout the day. Seeing their celebrations and the all-around joy made us so very happy to witness a special Lazy Olive Wedding.
Venue: The Lazy Olive
Dress: The Fall Bride
Storytellers: The Santoros